I have a lot of things going for me. I'm funny, I have an uncanny ability to recall the most insignificant things, I'm resourceful, a decent cook, I have blonde hair - which by default gives me an advantage. (It's true. It's been scientifically proven that blondes have more fun.) Decorating, however, - in any sense of the word - is
not
one of the things I have going for me. (And shut up, it has
nothing
to do with my hair color.)
I'm a t-shirt and jeans type of girl. I always have been. A t-shirt is easy. It's safe. It looks good with my pair of snake skin loafers or flip flops.
I realize that "good" is a relative term here. I just don't possess the ability to go into a store and put an outfit together. I don't. I don't deviate from the mannequin. I'm just not creative that way. Last year, I did step outside of the box. I bought my very first pair of capri pants. Yes. My very first pair. And of course, I wear them with t-shirts. This is why I own approximately 479 t-shirts. Unless PETA suddenly branches out to defending cotton (Ha! You see what I did there? I made a joke about PETA "branching" out to defending plants... I told you I was funny.) , I don't ever have to worry about being ridiculed for my obsession with t-shirts. That's a definite weight off my shoulders. The less stress, the better.
Not only do I lack the girl gene that knows how to build an outfit, apparently the gene is also responsible for interior decorating skills - or lack thereof in my case. I have no freaking idea how to arrange the furniture to make the room flow better. Should I replace our horrendous carpet with wood or go for a more high traffic stain resistant carpet? I haven't the foggiest of what to do in Grayson and Jack's room to make it look more fun and suitable for 2 little boys.
Paint? Hm, maybe. But what color?
Wallpaper? Again, maybe - no - wait - no. I don't want wallpaper. That stuff is a pain in the arse. Maybe a border though? About chair rail height? And then paint the wall underneath the border? But what to paint? I don't want to do a licenced character since the room is for both boys. I just need it to look boy-y.
Naturally, I went to the place that can solve most of my problems. My place of refuge and answers. The place that gives me comfort in my time of uneasiness or ignorance: Google.
I found lots of things that I liked. Like this: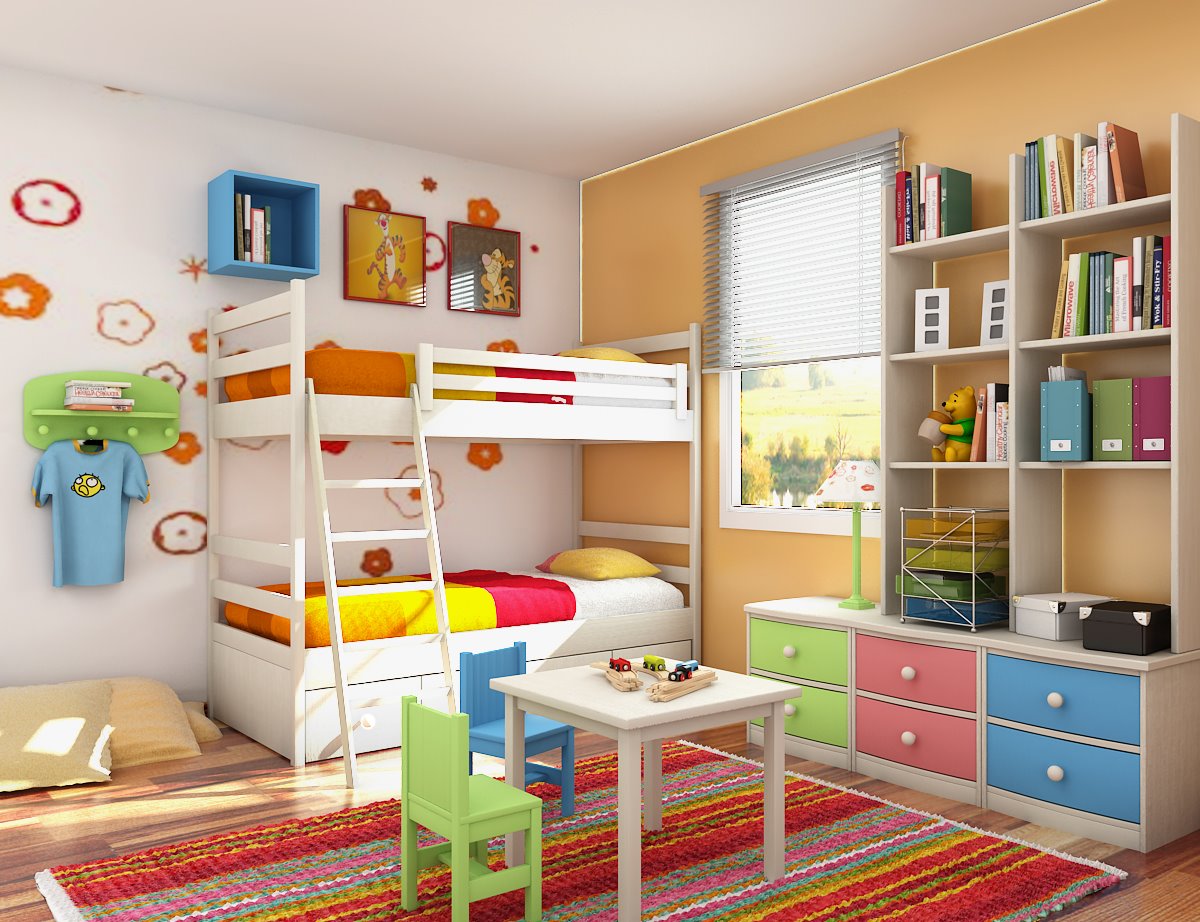 And this:
Or this: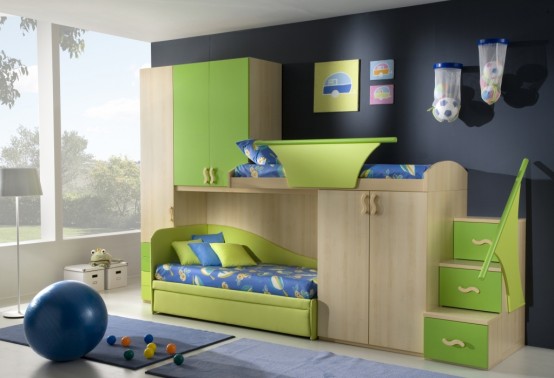 Naturally, none of these things are doable. Right now, we're in that awkward stage where Grayson is just about to outgrow his toddler bed, and Jack is still very much in his crib. While bunk beds will most likely be a purchase in the future, it is not practical to even consider it now. So..what? Do I buy Grayson a cheap twin bed that will just take up more room? UGH. Nate Berkus, where are you and your fabulous skills?!?
I am in need of some serious help. So serious, in fact, that I went all the way over to HGTV.com to sign-up for one of those shows where a contractor will come out and re-do your house or whatever. Unfortunately they aren't doing filming in the West KY area, so it looks like unless I hit that Powerball, I am on my own.